What is a self-guided tour?
What's a free travel ?
it's giving oneself the opportunity to be an actor of his journey
it's choosing the people you want to travel with
it's discovering according to your desires and at your own pace
it's to travel day by day, to live an adventure with your loved ones and to find the pleasure of sharing
it's to free oneself from the constraints of the journey
With Safrantours, we offer you to taste this pleasure of simplicity by letting us take care of your journey, of you.
Bike Hire
The cycles we hire are of good quality and come equipped with bags, bottle clips, and of course safety helmets. Children's full- and half-bikes, kid-trailors and baby-seats are also available. The actual make of your cycle varies from one region to another.
Bikes are generally returned at the first accommodation you stayed in, unless mentioned otherwise.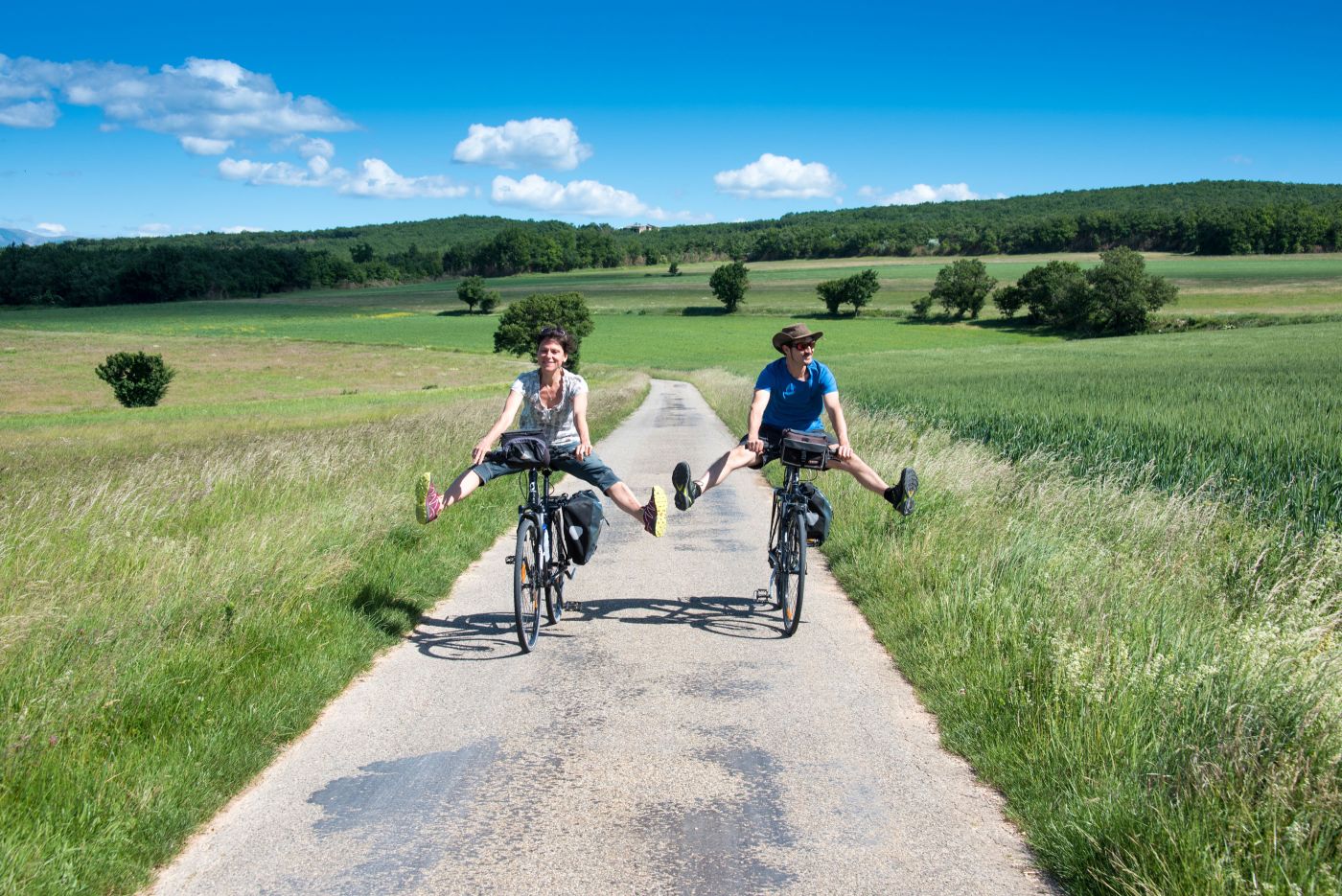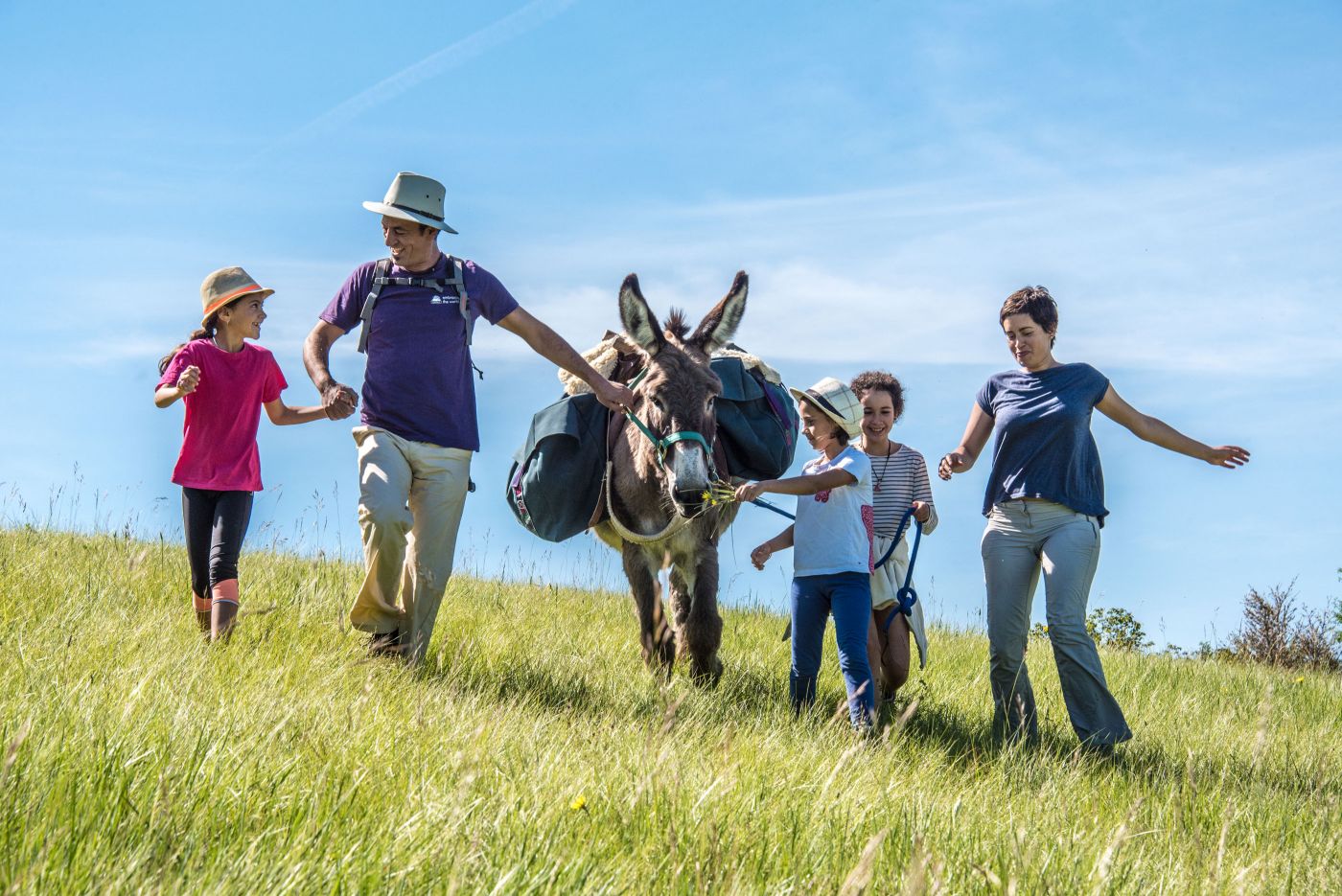 Accompanying a donkey accompanying you...
Travels with a donkey, at the easy rhythm of this affable beast, are formidable! He's sure to become a favourite with both children and adults, and can also help you carry your stuff during the day.
But looking after your equine friend demands some attention, which is why we put just one donkey with one family.
The Roadbook
You will receive a trip file (dossier de voyage) 2 or 3 weeks before the first day of your holiday.
It contains the roadbook, routemarked maps, documentation on places to visit, a reminder of the services provided over the period of your stay, and your invoice. Where appropriate, tokens to be exchanged during your trip will be provided at your first accommodation.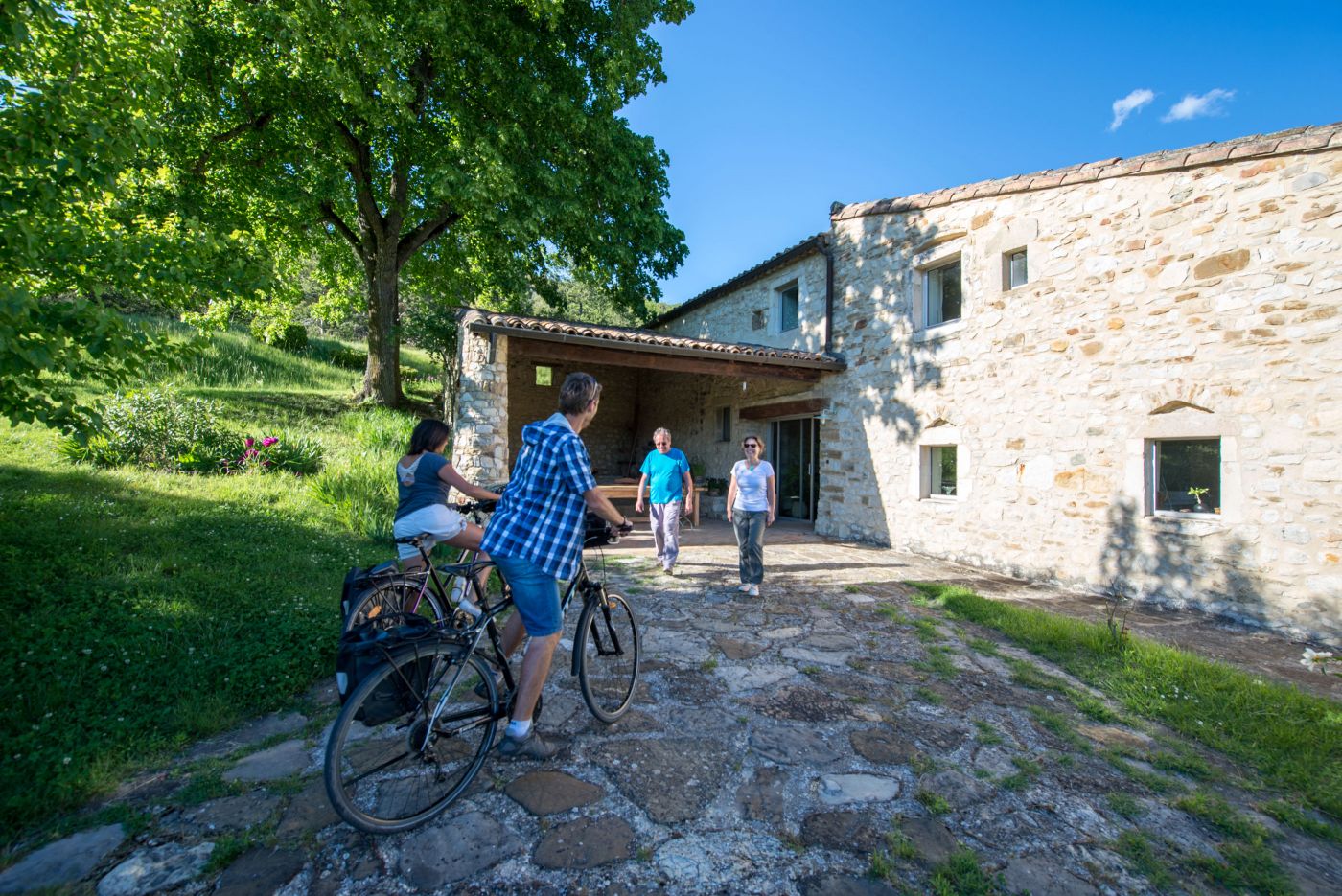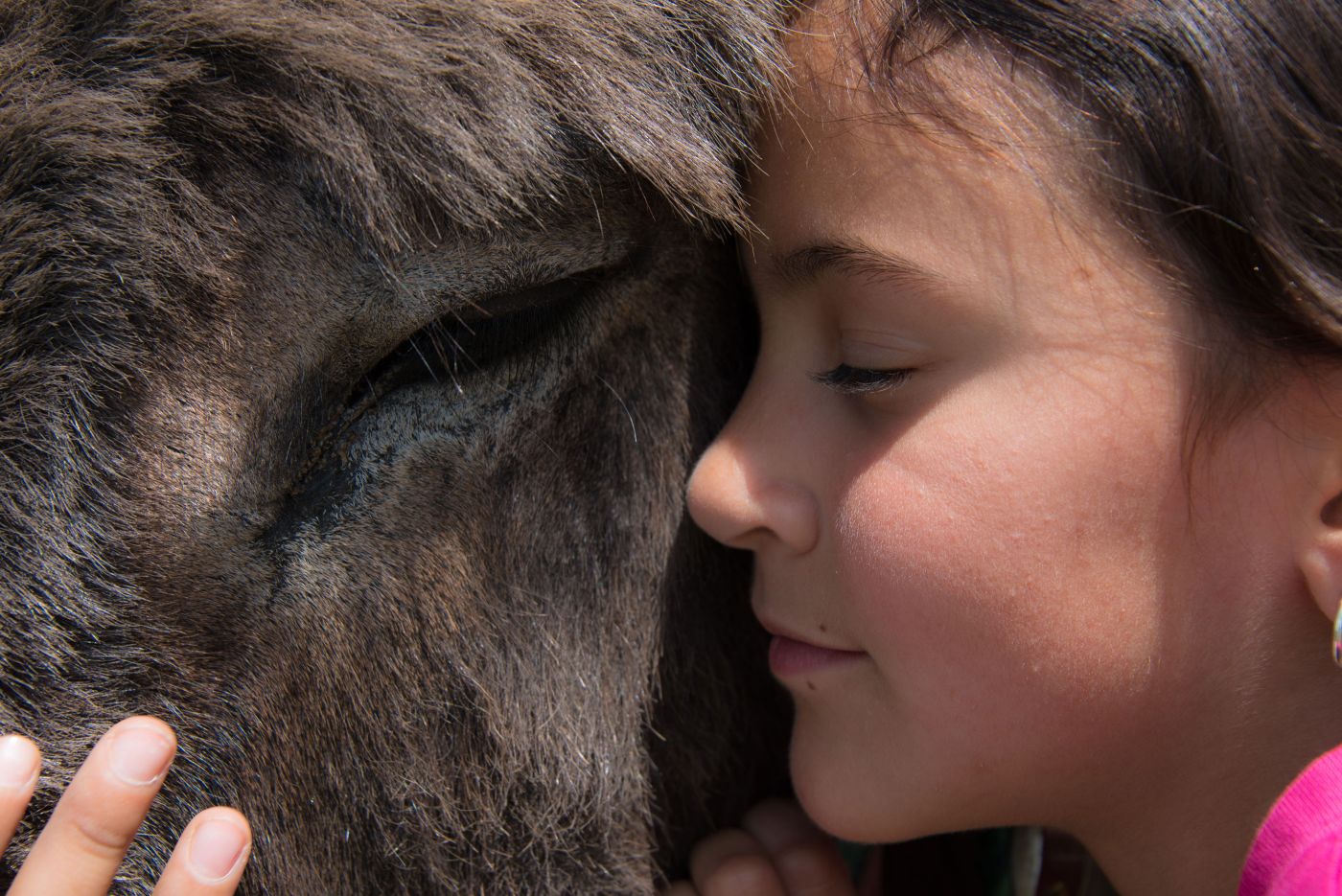 Logistical and technical assistance
If you have any query or difficulty during your holiday, you can phone us on
0033 4 75 25 78 78 on a non-French mobile
04 75 25 78 78 on a French mobile or landline.
Outside of office hours, our message will give you a mobile number to call, so have a pen ready!